~ What Our Clients Say ~
The kind words of these individuals about us, the pristine beauty of this Keowee area, and the developments in which they have settled should enhance your journey into discovering its value to you as well.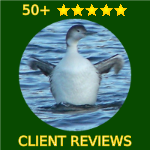 Brokers Doug & Carol Patterson honored as Trillium's 2004 "Preferred Brokers of the Year"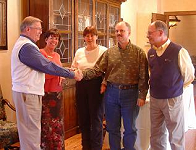 They were the high-selling Brokers from the Cashiers-Highlands area in this prestigious 2,000 acre Lake community in the nearby Blue Ridge Mountains. This luxury community features a 4½ star Golf Digest rated course.
Since 2001, Doug & Carol have lived in the Lake Keowee area. For many years, they worked in Cashiers and on Keowee before deciding to specialize in the Keowee area. They can refer you to experienced, knowledgeable agents in Cashiers & Highlands if you have an interest there, also.
"Doug, we really appreciate your sincerity in wanting to help us find a beautiful piece of land for our retirement home. You certainly went the extra mile in working out the extra details that were needed to complete the transaction. Waterford Pointe is a perfect fit for us. Thank you for being available after the sale as well for lifestyle details to help us feel we are not strangers in a new area. We feel confident is sending you our friends, knowing they will be in good hands with someone who will listen to their needs and protect their best interests. Our best to you two as well."

Terry and Gene
"Doug and Carol, I can say after 18 years as a REALTOR® that you are true professionals with the highest integrity. This is the third home we have worked together. Fred and I were discussing how hard you worked to bring this transaction to a close; it only took 30 days! I knew you would do a great job and neither of us has been disappointed. Fred asked me to let you know that I am not going to take the referral fee. This was his mother's home which is out of the area I normally work. Your sensitivity to the situation made letting it go much easier. Because of your professionalism and hard work, the two of you deserve 100% of the commission. Disregard the referral agreement as the entire commission is yours. Thank you for all you do."

Margaret Rollison
Flagship Properties, Greenville, SC
"Deb and I moved from Chicago and have already met a lot of great people here. With the Pattersons kind and thoughtful help, we now have a beautiful lakefront home in Keowee Harbours which is a hidden gem. The amenity lot in nearby Keowee Key, which they also suggested, was all we needed to complete our lifestyle desires. Doug, as our Buyer's Agent, assisted us in making an educated decision on what would be not only a home that was a good market value but good construction as well. They took videos of the homes that we felt were a good fit to save us from flying down to see ones that were not what they were represented to be. Their candid videos were very transparent about all aspects: possible repair issues, the lay of the land, lake traffic in that area and if power lines were in view that the listing agents did not show in the pictures. They told it all. For example; if we remodeled, would it put us out of range of the market value for possible future sale? It was wise to have Doug as a Buyer's Agent to have a professional on OUR side. The first home we put under contract was found to have issues. I can tell you, the Pattersons were truly on OUR side and took a stand for us which ultimately ended in a WIN-WIN with the home we have now. You can trust them as well."

Curt & Deb Vong
Retired and Happy South Carolina and Former Illinois Residents
On this site are a few of our Featured Listings that will give you insight into, not only the homes, but also this beautiful area. You will find extensive videos, visual tours, maps, photos and links that we hope you will enjoy and know you will find informative.
"If 591 Tall Ship does not sell, it is not due to a lack of detail given to what's for sale.
Thanks for the effort you both put into the presentation." -- Larry Greer, owner
Testimonial After Sale
"I've lived here in the Lake Keowee area for 12 years and it has been one of the greatest experiences of my life… We tried a couple of REALTORS without success… They all protest to be the best, but we didn't have many showings…I was never satified with the material… Having been in sales and marketing all my life, I was amazed that Doug and Carol Patterson were light years ahead of most REALTORS in our area on how to present a property… Doug is an expert with web sites and a camera…" See the video for the rest of the story. [UPDATE: Larry missed KK and his friends. To quote Larry, "I'm back!" We found him a home and enjoy seeing him at The Club again.]
Call Doug Patterson at 864.238.3176 for a free marketing analysis.
NOTE: Who lives in Keowee Key? Keowee Key is a unique community with many very kind, unpretentious and talented individuals, such as Larry who is now a renowned author. He is a true southern gentleman and has been a pleasure to do business with. One of his many accomplishments is that he has raised $63M through the BI-LO Charity Golf Classic. In 2000, Larry's service as the Board Chairman of the Greenville Health System Board of Trustees led to the creation of the Larry M. Greer Stellar Service Award. The award is given to the one GHS employee they believe has best demonstrated outstanding stellar service over the past 12 months. In KK, there are over 100 activity groups. Many of these groups enjoy teaching from gifted individuals in the community such as musicians, artists, fishermen, etc.
"Keowee Key is a civilized wilderness. Living here and hiking the Appalachians is my inspiration to be the writer I am. One of my favorite works is, "The Ghost of Keowee." The history of this area is rich. I still hike the Appalachian Trail and share my experiences in my books. My Hummer can go to Cashiers and Highlands and The Blue Ridge Parkway on auto pilot."

UPDATE: "OK, I missed Keowee Key and I'm baaack! Missed my friends, my KK Club and my golf. There is no one else I would ask to help me find a home here but Doug and Carol.

They did, they made a quick work of it, and I'm back! I want to share this with you as well: I recommended them to some dear friends of mine, Lynn and Terry, who had a KK waterfront home that also had no success selling. The Pattersons applied their exceptional marketing talents, as they did with mine. Their home sold within a few days. The Pattersons are known to be very selective about the listings they take. Lynn and Terry listened to their suggestions (as did I) and it was a WIN-WIN. They really went the extra mile with them by suggesting major changes that were needed to make the home more sell-able. This could have caused them to lose a possible listing but my friends heeded their advice and are thankful for it. Those changes helped it sell quickly and for FULL PRICE! They are sincere and know their business. Again, I turned to them for a friend who needed to market her beautiful home in Greenville. They recommended a Realtor, who is very refined lady, that made the perfect combination for my friend. Her marketing was excellent. Doug & Carol carefully examined her marketing talents and they knew she could make it happen. It too was a quick sale. I would highly recommend, if you are thinking of selling your home, to ask the Pattersons to help you find a highly-qualified agent in your area. These Patterson folks are good to know and a pleasure to deal with. They are no-nonsense, transparent professionals who also enjoy being owners in Keowee Key: the BEST OF THE BEST."

Larry Greer
Past Chairman, Greenville Health System Board of Directors
On MLS 5 Days • Two Offers • Sold at Full Price of $775,000
"I so appreciate professionals that strive for excellence. You and Doug fit my criteria. Thank you for all of your efforts, advice and oversight. You guys are amazing." — Lynn & Terry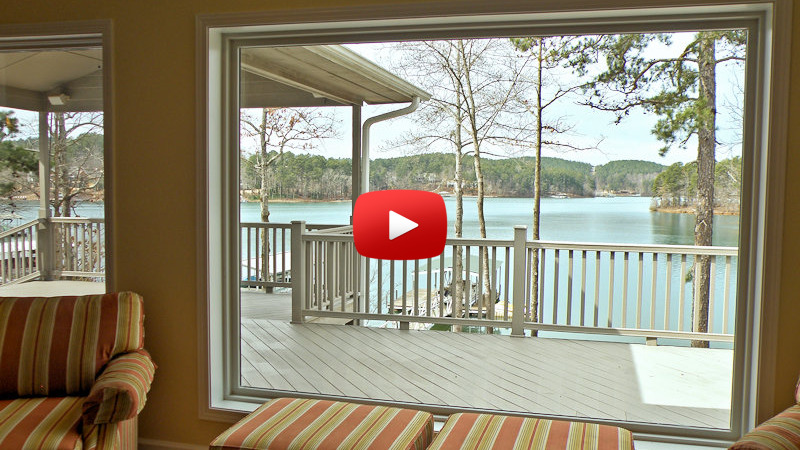 SOLD! Featured Listing: Rare Views
Keowee Key's pristine home at 34 Quartermaster Drive has wall-to-wall windows for enjoying sunset lake views from the main & terrace levels. Large, deep-water dock with swimming platform enables you to make the most of lake living. 4BR/3BA, 3 car garage. Sold at full price of $775,000. KK owners say, "This is a Little Piece of Heaven!"
"With the recent purchase of our Ceasar's Head mountain home, we have successfully worked 3 Real Estate transactions with the Pattersons. Needless to say I appreciate their professionalism, thoroughness and extensive local knowledge. I am a very busy man and must work with people who respect that. Just give me the facts, no fluff. I like to get to the point when it comes to Real Estate investment. Having a large family and owning Custom-Med Compounding Pharmacy keeps me busy. Doug and Carol have been customers for years at the pharmacy. We both have Aussie pups and are on the same side politically but when it comes to Real Estate, they know me to be a man of few words. They too are straight-forward and all business when it comes to that. I think you will enjoy their friendship as well."

John Holland
"Carol and I have loved and enjoyed our Keowee Key townhome in Safe Harbor for the past 12 years. Parting with it was bitter-sweet but we wanted to buy another property in Keowee Key that would better meet our needs going forward as we transition to full time residency. We love the area so much that we have decided to retire here. We love and enjoy the friendly people, the amenities and activities at Keowee Key. I'm a forester and we appreciate nature and all the opportunities for outdoor recreation we have. Being close to the pristine, mountainous Highlands and Cashiers, NC area is icing on the cake. It is wonderful to have those high elevations such a short drive away. We particularly like going to The Orchard Restaurant for lunch or dinner. Doug and Carol helped us locate a home that was everything we wanted. They took care of everything and made the whole process easy for us. They worked diligently to protect us in every phase of the transaction. We have worked with a lot of pretentious real estate agents over the years so we really enjoyed that Doug and Carol are real people and nature enthusiasts as are we. They even helped us connect with more Keowee Key folks. Doug & Carol asked us to join them at a KK housewarming party for Joe and Marcy Palmer - more client-friends of theirs. Joe is their dentist so it was good getting to know him. Marcy is an interior designer so their newly-remodeled waterfront home was beautiful. Joe is an avid scuba diver in Lakes Jocassee and Keowee so they love nature in this beautiful area, too.

"We were so pleased with their service that we asked them to list our Safe Harbor townhome. Their photos and marketing were exceptional. They had our townhome under contract just two days after listing it! The Lord sent us a good buyer, who we are certain will be a wonderful owner/resident and contributing member of the Safe Harbor community. By working both sides of this sale, Doug and Carol proved that they are equally good at working with buyers and sellers. We highly recommend them!"

Charles L. VanOver, ACF, CF, SAF
Vice-President
Director of Real Estate Transactions
Forest Investment Associates
Atlanta, GA
"I bought Charlie and Carol VanOver's Keowee Key Safe Harbor townhome! The Pattersons are fellow owners in this wonderful Club community and they have been able to bring us all together. We have all enjoyed getting to know each other. They are not only very knowledgeable professionals but kind-hearted folks as well. I count them as friends. I was so impressed with their marketing presentation that I have listed my Keowee Key Captains Walk condo with them which I have owned for 10 years. I, like the VanOvers, have lived here for many years and would never leave the dear friends I have made here or the comfort and security I found in this community. They have always been compassionate and kind to me. I'm sure you too will enjoy not only their professional services but getting to know them. Carol and Doug will be there for you as much as after the sale as before. I felt very confident with Doug & Carol handling my buyer's side even though this was their listing. Take it from me: I was a REALTOR for many years and I can tell they are exceptional!"

J.J. Miller
"Hello, I'm Marcy Palmer. My husband Joe and I live in Greenville, SC and have been very familiar with Lake Keowee and have boated there for a long time. We did not have to be in Keowee Key, just on Keowee, but we just found that this beautiful community met our needs. We have had a lake house before but never on Keowee. This has been a dream for our large family that, with Doug and Carol's help, has become a reality. They are REALTORS Extraordinaire! Carol says they will tell you the, "good, bad and the ugly" and I can tell you, that is true. They are investment focused Buyer's Agents. We had a lot of moving parts that had to fit: big family, deep water dock, great view and an open floor plan at a reasonable price. I am an Interior Designer so my goal was an open floor plan and big gathering spaces for family. Joe, too, wanted a low maintenance home and a place where the kids and grandchildren would want to visit and play. We did not want to be in a small cove but wanted a place that the grand kids could be safe swimming. Being Clemson fans, we wanted to have lots of space for parties! Joe is a Golfer and has played Keowee Key in the past: great course! He is also a diver and has been diving in the clear waters of Jocassee and Keowee for years. We all like to water ski. He has known Doug and Carol "intimately" for years: he is their dentist so he is part of their team! We met past clients of theirs and they too enjoy an ongoing relationship with them as we do. They are serious players but also fun to be around. The Pattersons were patient and did a great job helping us find a great fit for our family."

Marcy Palmer, Palmer Interiors and Dr. Joe Palmer, Palmer Distinctive Dentistry (holistic dentist)

"We are very thankful for the professionalism that you and Doug shared with us to help sell our home in Keowee Key. We enjoyed our many years there but it was time to move on. The photographs and the video truly portrayed the marketing detail you promised. You two really went the extra mile when water damage occurred from a broken pipe. Since we had already moved and were on a cruise, having you there to be our boots on the ground was comforting. Your handling of the contractors and the before-and-after pictures was over and beyond what one would expect from a Realtor. Thank you again for your kindness and thoroughness."

Bill & Gerry
"When we found Keowee Key, after much researching on line, we knew it was the community for us. We flew down from NY and spent several days looking at interior and lakefront lots and chose one to put an offer on. From the start, Doug and Carol worked to protect our interests. They said we should get a builder there to make sure that the home we wanted could be built there. They met on site with a custom builder and a Keowee Key official after the survey was done. Collectively, they determined that we could not economically build on that land so Doug and Carol worked with us to find another - this one on the golf course. Once again, Doug met with the builder and also worked closely with the KK Committee for Architectural Review and Engineering (CARE) and the surveyor to protect our interests. They helped us get the largest building area possible for our new home. He also met the Keowee Key tree expert to determine if we would be allowed to take down some of the trees that hindered the beautiful golf course view. Together, they came up with a very satisfactory decision. We finally closed on our new lot in July 2019. We look forward to building a beautiful new home there in a couple of years and then retire full time. Doug and Carol handled every difficulty that came up and worked diligently to make sure that all the bases were covered. They were wonderful to work with and have been great about sharing the the beauty of this area which they obviously love and enjoy to the fullest! We can't wait to enjoy it as well!"

Lisa & Ed
"Thank you for being patient and for helping me make the transition to Keowee Key from Greenville. What a wonderful relaxing lifestyle for a single man like myself. You are a lot of fun at the gatherings - helping me to get to know folks. I enjoyed meeting your friends here. You helped me fit in. I am now President of our condo association. When we first met, it was a very hard time in my life. You two were respectful and kind and I will always remember that. Your time and prayers meant a lot. Doug, you even stayed with me after the closing to help get the taxes adjusted. That too, was over and beyond the call of duty. As you know, I have now met a beautiful lady and am really enjoying Keowee Key! All the best to you. See you at the Club! "

Gary Ferguson
Fluor Daniel - Retired Executive
"I have lived in Keowee Key for a year now and love it! It is a perfect fit. It is truly a casual country club community with fun people. We recently attended the 2019 Super Bowl event at Keowee Key with Doug and Carol and some of the other owners I have met. It was a fun event enjoyed by all! I highly recommend Keowee Key and Doug and Carol. They are just down-to-earth folks with a lot of local knowledge. Carol is helping me to get involved in some of the area ladies' groups. It is easy to make new friends here. The overall friendliness of Keowee Key, including the staff and workers, is wonderful. The diversity of the Keowee Key population is amazing; there are families here from all over the country in all age groups.

SC taxes are a relief

!

"My daughter, who is a Coast Guard veteran as Doug is, contacted him on my behalf to help me find a home in Keowee Key. By an amazing coincidence, they were both stationed at Coast Guard Headquarters in Washington at the same time in the 1980s. Within 3 days, we traveled to SC and met Doug to see the community. After carefully listening to my needs, Doug took us to a few townhomes; we quickly found one that was a perfect fit.

"I want to thank Doug for a very smooth and trouble-free purchase. He was always on top of everything - getting all the required contracts done, making sure our inspections were scheduled and completed, and following up to make sure that the repairs I wanted were completed in a timely manner. I was confident having him be my boots on the ground for all this."

Ruth
Keowee Key
Salem, SC
"We successfully listed and sold our Keowee Lake home with the Pattersons. My wife and I bought the home with their help for a vacation rental investment. When it was time to sell, there was no one else that I would want to work with. They have a very productive Real Estate website that draws a lot of buyers. Their attention to detail is very important to me as an investor."

John Holland
Custom-Med Compounding Pharmacy
"For several years, we had heard about Keowee Key. I heard, 'Keowee Key is a little piece of heaven' when we first bought here. Now, after living here for a few months, I can tell you first-hand that my husband and I believe it is true! It is no wonder; the people are so friendly and happy. What else could we be — living in this beautiful area? We are hikers and kayakers. I'm enjoying golf again, water aerobics and am having fun learning Pickleball. There are great activities with fun people; I've made so many new friends. The Club and Between Rounds Cafe have great food. The Pattersons have shared their 'secret places' — Lake Keowee and the waterfalls are gorgeous. Carol always said, 'Highlands and Cashiers are another world' and truly they are -- just 40 minutes from Keowee Key; white faced mountains, stunning vistas and high elevations. We've found more than REALTORS - we have founds friends in Doug & Carol. My husband and I have transferred numerous times and we have had many wonderful realtors. But…honestly, Carol and Doug Patterson stand out from the crowd (we refer to them as Wonder Woman and Superman)!!! Their professionalism, dedication and determination to go the extra mile are exemplary! We had decided to build, and because of their motto ("We will tell you the good, the bad, and the ugly.") we actually found our perfect lot on our first day there! Carol was a real trooper; she would even forge ahead through the woods to help us determine the lay of the land. AND, not only did she and Doug ensure our purchase was seamless, they also took us on amazing tours of the area and provided so much information that we already feel at home there. From the moment we met Carol and Doug, it was so obvious that they love what they do! In a nutshell, isn't that what it's all about?"

Ron & Kay
"We are extremely pleased to have had Carol and Doug Patterson as our buying agents to relocate on Lake Keowee. Doug and Carol were very patient with us while trying to find that perfect place for our retirement. It took about two years from contacting them to settlement. They were excellent at determining our needs and wants and then narrowing the search specifications that fit our criteria. With their experience in the Lake Keowee area, we heard frankly about the good, the bad, and the ugly. Early in our journey nothing was working for us but Doug and Carol gave us options that included buying an amenity lot in Keowee Key (which we did). We just love our new house and thoroughly enjoy the new friends we are making in Keowee Key and the surrounding area. We highly recommend Doug and Carol for anyone looking to settle into this area."

John & Denise Aylor
"Iva and I greatly appreciate the excellent services that you provided during our recent purchase of a home on Lake Keowee. You always kept us of well informed and we never felt 'isolated' from the purchase process. Also, your efforts during the house inspection and follow-up repairs work really showed you had in our interests in mind. We felt that you stayed on top of the entire process during our loan application approval and always kept us informed. We really appreciated all the information that you provided on the Lake Keowee area. Thanks again for all your hard work and we look for forward to our move to the Lake!"

Brian Sweeney
"The start of a journey begins with a dream. A home on a golf course, beautiful, natural surroundings, safe community, active lifestyle, and nice neighbors were some of the dreams I had when I started my journey looking for my new home and community. Carol and Doug Patterson helped me find all those dreams — and so much more — here in Keowee Key. This was a big move for me and they helped me get through it all! They were not only fun to work with but serious professionals as well and I always felt they always kept my best interests in mind. As owners in Keowee Key they really know the community and express their heart for it.

"From the start, I found Keowee Key to be very welcoming. Even before I bought my home, I felt a connection here. This is a funny story but clearly underscores one of the reasons I moved here: Carol was showing me homes and we stopped at the KK pro shop. She stayed in the car to check on another possible home to see. She didn't notice, but as I was walking up to the pro shop, a lady in a cart stopped to talk to me! I told her I was thinking of buying here and loved golf. One thing led to another and next thing, we were riding off in her golf cart to catch a glimpse of the course. Well, it all happened so fast I forgot to tell Carol! Ooops! She just thought I was still in the pro shop until she saw me riding up in the cart! We still laugh about that.

"The Pattersons were so kind and helpful to get me connected into the surrounding community, too. I enjoy meeting them, and some of their other clients, at Jazz on the Alley in Seneca and at one of the waterfront Chamber events where we went boating. They continue to invite me to other local events and make sure I'm "in the know" about things that I like to do. My life here is wonderful. I enjoy walking my dog, Gunnar, and have found many new friends. I play a little golf, participate in a community committee, and joined the Newcomers group. The natural setting is beautiful and so are the folks that live here. This journey has ended and I'm living my dream. Many heartfelt thanks to Doug and Carol!"

Doris
Keowee Key, Salem, SC
"I have known the Pattersons for years as their Pharmacist. I own Custom-Med Compounding Pharmacy in Easley, SC. I am also a Real Estate investor who has found them to be a good team for me to work with. My main focus is vacation rental properties. Doug and Carol share our passion for Lake Keowee and the Upstate mountains. They were quick to supply all the facts about the property and the local area that would enhance the rental. After the closing, at no charge, they did extensive videos and photographs of the lake house for VRBO which helped make it a success. They even retook the videos when we remodeled. Doug was quick to see to all the details of the closing."

John Holland
"Jerry and I really appreciate the kindness you have shown us. We truly count you as friends and have enjoyed your company long after the closing on our Keowee Key lakefront property. You even videoed the land to make sure it was what we wanted so we did not waste a trip up from Florida. After the purchase, you were so thoughtful as fellow owners in Keowee Key. You found the perfect storage location for Jerry's treasured model ship collection. We will never forget that you even videoed an apartment for us to be sure it was the right place for us to stay while our home was being built. Even the custom builder you helped us connect with was wonderful. That experience was also smooth sailing. Your "local knowledge" is a treasure. Jerry and I enjoy meeting you at the Club for events; lets keep it up. You have truly helped us get connected. Our best to you always."

Charlene and Jerry, Salem, SC
Retired School Teacher
Retired Custom Home Builder
"Our dream to move to South Carolina is almost complete! Doug and Carol are hikers as we are and we even feel like they have shared our dream with us. Carol is so in love with the area. She took us to the nearby beautiful State Park with a 60' waterfall that will be our playground of the future. We are moving from Arkansas so we are looking forward to the great weather here, too. The custom builder they recommended has exceeded our expectations. We will be moving in our new home in a few months. They were very helpful in making us feel at home, even before moving, by sending links and pictures of adventures in the area. We love waterfalls, too. Doug did a very thorough follow-up the details of the contingencies on our land closing. We ended up with 6 acres in a pristine forest off Highway 11. Dream come true. We are Christians too and have enjoyed the fellowship. They truly 'walk the talk.' You guys were great!"

Rhonda Retired Teacher
Tim - IT Specialist
"Carol and Doug, Thank you for helping us locate and purchase our home on Lake Keowee. We are looking forward to enjoying the lake with our family. Our new home is located within Keowee Key, a gated community that has a variety of recreational activities as well as a club and golf course that our family will enjoy for many years to come. The natural setting and deep/clean water provide a beautiful location and we plan to retire there in the future."

Julie and Meredith
Pittsboro, NC
"You guys are GREAT!! You brought a cash buyer in 30 days! It had been listed before with no offers. Thank you for your good work marketing my Lake Keowee lot. Thank you both for your most professional handling of this matter. You took the initiative to have the lot under-brushed which opened up the view so folks could really appreciate the forest and lake views. You guys did a very fine, professional job!"

Wade Patterson
Patterson Premier Properties
Roswell, GA
"We are a young family that lives in Atlanta. One of our dreams has been to have a lake getaway in an area that was close enough for a weekend away. After looking at different lakes and talking to other residents, we knew Lake Keowee was the best! After looking at multiple areas around Keowee Key, we decided that the amenities at KK are a perfect fit for all of us. We enjoy everything Keowee Key has to offer, including the golf, tennis, pools, and casual country club atmosphere. As new boaters, Brad and I love raising our children on this pristine lake. Doug and Carol Patterson, who are also owners in Keowee Key, have been exceptional Realtors and helped us in many ways with the whole process. We can tell you first-hand that you have to be good with people, knowledgeable and forthright! There were some potential mold issues and they went above and beyond about making sure we were protected. They got 3 opinions and worked with the POA to see that the drainage issues were corrected so our family would be safe. The home has a beautiful golf course view but they kept saying, "Let's make sure this is right and if not, we will find another home that is." They have been so nice to us. Doug has even inspected a boat for us to help us find the right one. We count them as friends and you will too if you decide to have them on your team as we have. We know we can rely on them in the future."

Amanda and Brad
"Anne and I looked at many different lakes in the SE US for 2½ years before deciding on Keowee Key. Keowee Key is a nice, stable community, with plenty to do, and friendly people from all over the country to meet and develop friendships with. Proximity to mountains, waterfalls, and Lake Jocassee is also a plus. You will not find a more honest, hard-working realtor team than Carol & Doug Patterson. I just don't know where to begin. We spent two days with the Pattersons looking at homes primarily in Keowee Key. We then left and went back to Midland, TX. They handled every detail from the offer, sales contract, inspections, repair requests, post repair inspection, final walk through, and closing. They went back to the home many times to take additional pictures, videos, and get answers to questions we still had about the house. We even assigned Doug power of attorney and they made the drive to Greenville to act as our agents at closing. They continue to stop by the house and check on things since we have not moved there yet. We continue to stay in touch with Doug and Carol and look forward to spending time with them in the future. Not only are they great REALTORS®, but we feel that we have made some lasting friends in the process. We feel truly blessed to have chosen the Pattersons as REALTORS® for our home purchase in Keowee Key."

(Read about all the lakes the Robertsons researched before they bought their waterfront home in Keowee Key.)

Lake Martin, AL. Pretty lake but lowers more than 10' in the winter. Year round water is expensive and many hazards if you wanted to boat during the off season.


Lewis Smith Lake, AL. Pretty lake, reasonable home prices, but somewhat rural feeling to it. Nearest big town is Birmingham which is not the greatest but good medical.


Lake Jackson, GA. River lake, nasty water. Good proximity to Atlanta though.


Lake Lanier, GA. Pretty lake, water levels can fluctuate, though. Proximity to Atlanta can make it very crowded on weekends. Seemed like practically a suburb of Atlanta. Army Corps of Engineers lake so they pretty much control what you can or cannot do with the shoreline up to the Corps line.


Lake Hartwell, GA/SC. Big lake just south of Keowee. Water can fluctuate quite a bit (it was 15' down when we visited, but full now). Housing prices much more reasonable than Keowee. Water not near as pretty as Keowee. Intimidating size and Army Corps lake again which affects what you can do regarding shoreline.


Lake Greenwood, SC. Nice lake, communities, and reasonable home prices. Water not very nice. Rural area.


Lake Keowee, SC. Beautiful lake, convenient to Greenville, Charlotte, Atlanta, and the coast. Good lake water levels and year round boating.
"Our main residence and our business are in Greenville. For many years, we have enjoyed nearby pristine Lake Keowee and have longed for a beautiful lakefront home there as well. We have a daughter in Clemson U so this would also serve as a home for her as well as a getaway for the whole family. When the time was right, we contacted the Pattersons. Their pictorial website gave us an opportunity to study the surrounding developments. Doug and Carol were very patient in educating us regarding the critical factors that are involved in mountain lake living. For example, the steepness of the driveway, potential water intrusion issues and the slope of the land going down to the dock and how that would affect not only the resale but our lifestyle as well. My husband is very familiar with construction so was quick to appreciate that input. They are truly investment-focused and we appreciate that. We now enjoy it all; a dog-friendly, lovely home with a deep water dock and a big view in one of the Crescent Communities. Our family has seen our dream come true. They were kind to our children and also, being dog lovers, were very conscious about having a home and yard that was puppy friendly. We remodeled the kitchen and they were quick to recommend a designer. I also asked them their advice regarding adding value to the home. They have always been as quick to respond after the closing as they were before. They are friends that we can call on at any time. Ben and I can assure you that you will be in good hands with Doug and Carol on your team."
SOLD: Creekfront Jocassee Gorges Home $399,900
How many people can say they live in what National Geographic says is a Destination of a Lifetime? Five bed, 3½ bath. Surrounded on 3 sides by pristine creeks and just a short walk from picturesque 95 foot Twin Falls!
[This home sold in 30 days. Due to Winter conditions, there was no opportunity to create a custom video.]
Thank you for selling our waterfront home! It had been on the market for several years with no offers. Within 30 days of listing with you, we got a full price offer! A Keowee custom builder friend, who also had a custom home in the Jocassee Gorges, was very satisfied with how you marketed and ultimately sold their waterfall estate as well. It also had been on the market for several years before you listed it.
"The two of you have such love and extensive knowledge about this Lake Keowee and Jocassee Gorges area. It really counted in your Global marketing. You truly have a way of selling the "romance," as you say. I have been a custom builder in the area for 35 years so I have seen it all. Your suggestions and attention to detail were appreciated. Doug is such a computer Genius!!! Of course, with you, Carol, at his side. I'm glad Marlene's summertime photos were an enhancement to the wintertime professional photography you did. Your creative babbling brook sounds really helped it come together. It was a pleasure working with professionals such as yourselves."
Ray and Marlene Chandler, Powdersville, SC
"I'm a land speculator from Atlanta. I've had a 2nd home on Keowee before so I know the area well. I found Doug & Carol's website while I was searching for investment property. I looked at one of their listings in Moonlight Bay and found it to be as they represented it. Their honest representation was refreshing, especially since I had to travel a long distance to see it. My wife and I felt comfortable working with them even though they represented both the seller and us. They truly wanted a win-win for both parties. They handled the transaction with the utmost integrity. I have since purchased another Keowee waterfront investment property in Point Harbor - one of the Crescent Communities on Keowee. The Pattersons represented only us on this purchase. This was a sleeper lot. The listing agent failed to note that this land was next to a green space reserve area which they were quick to research and discover. This has been one of my best purchases yet on Lake Keowee. We may even keep this lot and build on it; it is so nice. We have a good time doing business together and have become friends."

Greg McLaughlin
Major Account Executive-Southeast Region
Reynolds and Reynolds
"Doug and Carol Patterson did an exceptional job of listing and selling our Keowee lakefront home. Leslie & I can tell you they are competent REALTORS because they handled both the seller and buyer sides very smoothly. My home had been listed before with very few showings. Their marketing was very effective. I agree with them; it is all about presentation on the Web - not only about the home, but the area. We appreciate their hard work and good communication. We were out-of-town sellers and having them handle everything smoothly was comforting."

Jack Butman
Merial District Manager - North Texas/N.LA
SOLD: Jocassee Gorges River Lodge $725,000
Thirty acre riverfront estate. Timber-built 3 bed, 2½ bath, 3,300 sq ft custom craftsman home on the banks of the Eastatoee River. Enjoy trails, fly fishing, & kayaking to Lake Keowee. Hear the rushing river from almost every room. Details & panoramas on Tour.
"I would like to take a moment to recommend Carol and Doug to anyone selling or buying a home in the Lake Keowee area. From the beginning of the process to the final closing I found the Pattersons to be detailed oriented, very responsive, and conduct their business with complete integrity. The result was a home sale that far exceeded our expectations!"
Bryan G., Customer Builder and part owner
"I've been involved in developing property for 30 years. One development is Moonlight Bay on Lake Keowee. For several years, Doug and Carol have handled the sale of my properties in this development. The Pattersons represented both parties for one of the Keowee lakefront properties they sold for me. The buyer and myself were very comfortable with the way they handled it. Since they have done a good job giving me maximum exposure on my properties, I have now listed (and SOLD) our Jocassee Gorges riverfront waterfall lodge with them also. The extensive nature of the quality of the Patterson's marketing presentation and the care they take is admirable; they think out of the box. They are honest and hard working folks that always keep me informed. Carol and I enjoy giving each other a hard time which always creates a good laugh."

Alva Goodwin
Keowee Land Developer
"What a delight it was to find Doug and Carol Patterson. We found more than just REALTORS® to assist us in the purchase of our Lake Keowee home. What we really found was some new friends that we enjoy connecting with each time we visit.

"When we began our search for our retirement property, there was one home in particular that we really wanted to look at. We told Doug and Carol that we were going to fly up from Florida to look at it. To save us some time and expense, they went and made a video of the entire home to give us a better feel before deciding to come. We were so thankful they did that for us. As it turned out, the home had some features that did not meet our needs. We appreciated them going the extra mile for us. It showed that they truly had our best interests at heart.

"Doug and Carol provided the best home buying experience we have had. They are extremely knowledgeable about the homes and the communities in their market. They were patient with us in our search, attentive to our likes and dislikes, and eventually led us to our Lake Keowee waterfront retirement home. They watched over all of the details of the inspections and the closing on our behalf. We had full and complete confidence in them throughout this process. To this day, now months after the purchase of our home, they are still quick to respond to our questions about local contractors and vendors to provide needed services to our home. We highly recommend Doug and Carol Patterson to anyone desiring to relocate to the beautiful Lake Keowee area."

Rev. Ken and CAPT Becky Minton (USNR-Retired)
Although we loved our Lake Keowee home, we decided it was time to downsize. We want to thank the Pattersons and the Casons for getting our home sold. Their combined marketing efforts were very creative — a lot more than a sign in the yard — and were a major factor in our success. Their marketing promoted the beauty of our area, including National Geographic's recognition of us having the 9th out of "50 of the World's Last Great Places," not only in the MLS, but also in the videos and the Visual Tour.
>When our neighborhood completed its new entrance, Carol and Doug were quick to film a new community video to replace the one they had previously made. Then they updated our listing presentation by replacing the community video in the extensive YouTube playlist they made for our home and the surrounding area. Soon after these changes, our home and another lakefront home they listed went under contract. Because we got a contract on our home so quickly and the buyers wanted a 30 day closing, we were scrambling to find a rental home without much success. Carol and Doug suggested and sent out an email blast to all area real estate agents. This resulted in a contact which lead to our finding a waterfront rental home while we look for a smaller home on Keowee — which we hope to never leave! It has been a joy to live in the Lake Keowee area for 10 years.
The Casons recommended an excellent stager whose ideas and recommendations were reasonable and practical. The photographer was also wonderful. The Pattersons and the Casons were all great to work with and completely professional from beginning to end. They weren't pushy; they were open to our suggestions and they stayed in close contact with us throughout the whole process. We wouldn't hesitate to use them again.
Randy and Shari Roberts
"I am Kelly Sparks, a Keller Williams REALTOR® in KY. Our Keowee lakefront home was a corporate retreat that my family was a part of so I was asked to find a top listing agent. After looking at Doug & Carol's Keowee website, I knew from experience they could do the best job of marketing this home. They are are not only Luxury Home Specialists but also KW Global Specialists.

"The Pattersons were very transparent and conscientious with the details of making the home more marketable. They covered the basics, like recommending some staging, painting, trimming bushes to make the lake more visible and they followed up to see that it was done properly. Doug and Carol were our eyes since we are out of town owners. Moonlight Bay is beautiful but the entrance needed a $22,000 face-lift. As respected local REALTORS® they encouraged the developer and the owners to do this. When it was completed, it made a big difference. Soon after that, the home sold quickly and so did a neighbor's lakefront home they had listed. Years ago, they made a video for that community page on their website but, after the makeover, they quickly replaced it and updated the video playlist for potential buyers to see. When I think of the Pattersons, I think "dependable." I say that as a fellow REALTOR® who knows what going the extra mile means for your client.

"We are looking forward to owning again here on Keowee. Carol and Doug will be our "boots on the ground" again for that as well. Keowee is an amazing lake. Even though this home was a corporate retreat, it always felt special to all of us. Great swimming off the dock and sensational boating. Even wonderful restaurants like the Lighthouse and its lakeside cabana to go to by car or boat. Keowee has it all!"

Kelly Sparks
Keller Williams Realty
Real Estate Specialist
Fort Mitchell, KY
859.907.3495
"I have really enjoyed getting to know the two of you and I greatly appreciate the work you have done. The photography, planning and marketing you did was meticulous. As an interior decorator, I have an eye for design, also. I appreciate the time and talent you put into your marketing. You even had a babbling brook sound in the background on the Visual Tour and had a fire in my fireplace for the photographs and video. By opening the windows and French doors when you took the video, you captured the sounds of my water garden! I had my house on the market for quite a while before meeting you and had very few showings. The global marketing through YouTube videos and the detailed description of the estate were very impressive. This had not been done before. Your efforts brought me many showings and now a buyer. Over the years my listing had as few as 8 photos - never more than 6 of the home's interiors sometimes less. Bottom line - I didn't know that more was available to me. You were true professionals and I really appreciate that.​ Doug and Carol thank you for your honesty. I look forward to an ongoing relationship with you and will recommend you highly to my friend​s.​"
Judy K.
"We lived in Venice, Florida. We purchased five Keowee area properties through Doug & Carol. Now that we have moved here, we are searching for a commercial property. They took care of everything on closings in our absence. They were diligent and efficient, making sure everything went perfectly. We found them trustworthy and forthright regarding investment potential, or lack of it, about any properties. They definitely will tell you, "the good, the bad, and the ugly;" they obviously and sincerely want the best for you and your family. Carol was very kind to show us some of their secret places in nearby Highlands and Cashiers. The waterfalls she showed us were amazing. They truly have a heart for the beauty of this area and enjoy sharing it. We have become good friends and we all enjoy each other's company."

Greg & Fran Leach, Seneca, SC
"Doug and Carol Patterson have been great to work with. I am 24 and this is my first home. My parents have purchased four properties from them so they have now become part of the family. I too found them to be extremely patient, careful to listen to needs and requests. They knew that this home not only needed to fit my personal needs but that it needed to be a good investment as well. Doug and Carol, I appreciate your candidness and frankness. We now have a WIN-WIN."

Nick, Seneca, SC
SOLD: Mountain & Keowee View Condo
Big Blue Ridge Mountain & Keowee views from quality-built, spacious 3 bed, 2 bath upper level condo. Great investment property w/rental record. Walk-in laundry room. Day slips. Locked indoor boat storage. Community pool has cabana with bathrooms. 312-L Kill Devil Hill, Six Mile, SC.
"Thank you both very much for helping us sell our Keowee condo. It was a pleasure working with you and will be happy to refer others to you! We wish you both the very best."
Malinda Low, Asheville, NC
"We were not familiar with the area when we started the search for our new Lake Keowee home. We had specific needs and wants for our retirement home and the Pattersons took the time to refine the scope of our search. It became as much of a quest for them to find the right home as it was for us, which was comforting.

"The Pattersons really demonstrated their concern for our welfare when a problem was discovered that could have kept us from using the boat slip that was supposed to convey with the house in Waterside Crossing. To their credit, the Pattersons recommended the Sallé Law Firm in Greenville. The Pattersons knew that the Sallé firm specializes in real estate and therefore would be very meticulous about the law and how this problem should be handled. We all enjoy spending time together. They have been great at helping us acclimate to the area with their ongoing friendship."

Dean & Anne Fogel
"Gretchen and I want to thank the Pattersons for all their help in purchasing a Lake Keowee home. We could tell from the start that Doug & Carol were more interested in helping us make a safe investment than in just making a sale. We appreciate their encouragement to wait for the right property instead of settling for something less. The Keowee lakefront home we purchased is truly a treasure. When problems arose with the seller causing a difficult closing, they were quick to step in and find solutions to the problems. We appreciate that they stayed close to us, even after the sale."

Scott Yeager
Consolidated Metco, Inc.
Vancouver, WA
Dear Carol and Doug, I wanted to give you a big THANK YOU for taking such good care of my dear friends. I appreciate your guiding them in their purchase of a waterfront home in Keowee Key. You are special people and I will not hesitate to refer others to you when the opportunity arises. I look forward to meeting you both soon. All the best,

Brian D. Wittlin, GRI, e-Pro
Keller Williams Realty, Princeton, NJ Sales
Keller Williams Delaware Valley Realty, PA Sales
PrincetonLiving.com
"We live in Easley and boat every weekend on Keowee. After looking for the right family lake home for quite a while, we saw Carol's sign from the water for what turned out to be our ideal lake home — totally furnished, a wonderful lake view and with a dock and swimming cove we can all enjoy. Carol didn't try to promote only her own listings but suggested some other homes that might suit us. The home inspection revealed an issue that could have been a health hazard. She and the home inspector went the extra mile to investigate and come up with a solution. She and Doug oversaw the repair needed and still got us to the closing on time. We have asked them to keep us in mind for another investment opportunity that might present itself."

Jay & Kristi Gilstrap
The Gilstrap Family Dealerships
Easley Misubishi and Truck Farm
"Carol & Doug helped us find a wonderful Lake Keowee waterfront home. The Pattersons are rare agents: they said they would tell us the 'good, bad and the ugly' and they certainly held true to that. They are investment focused and, being very knowledgeable about the area, were able to guide us to areas that would be good for our investment portfolio. Whenever we looked at a house that they thought would not be a good investment for us, they would say, 'We'll help you buy it if you really want it but please don't ask us to sell it.' That was always the acid test. We actually had a lot of fun through this whole process. They were very diligent with the inspectors, contractors and the closing attorney. They are also friendly and helpful after the sale with their continued service. We know you will enjoy working with them as well."

Dr Brent and Lisa Davis, North Carolina
"Doug and Carol, I want to express my appreciation for your help in selling my Keowee lake home. The marketing you did certainly gave my home maximum exposure as you said it would, and it brought a quick sale. The pictures were beautiful. I enjoyed getting the weekly updates through the Visual Tour reports. You certainly went the extra mile to make the home look its best. You did a wonderful job helping me work through the easement issues and inspections the buyer requested. We will certainly recommend you to our friends."

Lisa Revis, Lake Keowee
"We enjoyed working with the Pattersons to sell our home in the Lake Keowee area. They did an exceptional job of marketing on the Internet including an extensive Visual Tour of our home, community and surrounding area. They reached out to us weekly by sending Visual Tour summaries with graphs and stats of the number of views of our property. They were quick to communicate with us on a regular basis; we live out of state so it was comforting knowing they were keeping a close watch on our property. We can highly recommend the Pattersons. Their knowledge of the area is excellent. They met all our expectations by providing a high level of personal service. They did a great job. If we buy any more property in the Keowee area we will certainly use the Pattersons as our REALTORS®."

Tony and Gloria Carpentiere, Florida
"I met Doug and Carol through serendipity in 2006 when scouting for a development location. What was great about working with them is that before I even came to the Keowee area, they spent so much time working with me, we become friends. So much so, that all fear of realtor sunshine, (you know, when REALTORS® think a chicken coop is the TaJ Mahal?) was non-existent. They showed me the beautiful region and isolated the locations that would work with my concept because they listened to my needs first - making a sale was secondary. I will not purchase land in the South - North Carolina highlands without Doug and Carol. Their integrity is without question, and the skill is a given. If you want to work with professionals that will put your success first and foremost, then Doug and Carol Patterson are the REALTORS® of choice. They may have equals, but no one is better. May God bless richly both of them"

Michael Huye, Lazarus Group, Baton Rouge, Louisiana
"Lake Keowee will be our retirement home. Doug and Carol were very helpful in our search for a perfect retirement lakefront homesite. After carefully listening to our needs they showed us several good choices on the North Carolina mountain lakes and in nearby South Carolina, spending more than three full days with us in the process. With their helpful knowledge of the Lake Keowee area we decided to make that our future home. They successfully handled all the documentation to make the closing go smoothly, which was particularly appreciated since we live in Michigan. I highly recommend Doug and Carol!"

Fred and Sandy W.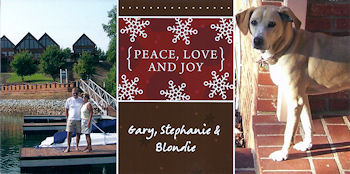 "After coming to Lake Keowee and working with numerous agents, we found Carol & Doug Patterson. Not only did they show us properties in our 'price range,' but also introduced us to Tim Revis — one of the builders on Lake Keowee. We have been very impressed with their knowledge and integrity. Tim & Paul at Total Quality Home Builders will build our Villa at Knots Landing."
Update: "Over 5 years ago, Carol & Doug Patterson sold us land for a Villa on Keowee that is now being built by a marvelous builder. It took over 5 years to sell our property in N.C. which delayed our construction. The Pattersons kept in touch by visits, phone and email during the lengthy wait. They both stated, "You're family" and certainly made us feel so. Carol & Doug are the most sincere and professional couple I've ever known, in addition to being very informative about our new area. When we finally moved to South Carolina, they went above and beyond by finding us a place to rent (with a dog), until the Villa was finished. Needless to say, we would never be afraid to give a reference for their professional services."
Stephanie Hanel Seitz, Gary C. Seitz
"We bought our 'Dream Lot' through Carol and Doug and were so satisfied with the way they protected us from potential problems, while guiding us to finding real value that we worked with them on four more properties. Doug and Carol excel at finding undervalued property and helped in finding us investment properties that gave us substantial profits, profits we used to buy our first home in the mountains while our cabin is built. Honest, dependable and very knowledgeable, we highly recommend them. Thanks Guys!"

Andy & Ute, Florida
"I have been a REALTOR® in Florida for 31 years so I was very careful in selecting an agent to help us find property in the Carolinas. We were extremely blessed to find Carol and Doug. I was immediately impressed with their professionalism. They simply possess the most unique combination of personality and capability I have seen in this business. Our real estate needs were challenging. We were told that it didn't exist and were convinced that it was not to be. Carol and Doug were willing to travel a little farther and found the perfect property in a day's time. When we were ready to sell that property, they were there for us again and accomplished the task in short order. We are customers for life!"

Sharmon Hill, Sales Manager, Century 21, Avon Park, Florida
"I would highly recommend referring Doug for your clients. My recent 'out of state' client felt he was very professional from beginning to end and so do I. He kept me in the loop, knows the business, and he is trustworthy."
[Jay is a REALTOR® who referred a lake buyer client to us.]

Jay Hufnagel, Keller Williams Realty Atlanta Partners, Buford, GA
"Ted and I want to thank Doug and Carol for helping us purchase our 25 acre horse farm near Lake Keowee. They were very knowledgeable about the property lines and the overall value of the land. They hiked the whole property with us, suggesting other possible home sites and even a great place for a lake from an existing spring-head they found. They were dealing with out-of-town buyers and sellers. It was a very fragile transaction on both sides and they handled it successfully! We were so impressed with their integrity and professionalism that I even joined their team as a Real Estate assistant. Having seen their work ethics from being both a client and a coworker I can highly recommend them."

Karen and Ted Curtis, South Carolina
"I've always called the Pattersons my 'A team.' They were the top selling agents in my development, Whitewater Ridge, for years. Doug and Carol are quick to walk the property to find its assets. The clients they led here found them, as I have, to be REALTORS® of high integrity. I can tell you first hand, as a Broker and a developer, they are good negotiators and are very thorough at handling the details."

Mickey Vehorn
Whitewater Ridge at Waddle Mountain, Sapphire, NC
"Doug and Carol have been great friends for many years. I appreciate their down-to-earth attitude and would recommend their services to anyone. They have a passion for nature. By hiking my 25 acres they found its unique features and took photos to show it in its best light. Their extensive knowledge of the area also helped us to have multiple offers very quickly and we got a full price contact. They know how to negotiate!"

Solomon Baker, South Carolina
"Connie and I had a goal of finding the perfect property on which to build our mountain home and the Pattersons became invaluable assets in that pursuit. Their honesty was immediately evident when we discovered how closely sensitive to our desires their proposed listings matched ours. In our decision process they were particularly helpful with the survey, locating the septic system and generally keeping in touch sending photographs and GPS location. They turned what could have been overwhelming into a flawless transition from Ohio to South Carolina. They have subsequently become great personal friends and hiking buddies and we have felt very confident to recommend their type of personal service to others."

Steve and Connie Sparks, Ohio