~ Keowee Key® Waterfront Country Club Community ~
Keowee Key was created in 1972 and has been a favorite with professionals and executives ever since. It is now nearly built out. Seldom do the luxury homes become available in this highly-desirable neighborhood — folks just don't want to leave. It is common for newcomers to buy a fine but older home with "good bones" on a pristine waterfront property and renovate — transforming it into their own ideal luxury dream home. We have many trustworthy Keowee custom home builders who can accommodate.
Mountain Lake Paradise Realty is not associated with Keowee Key; we are an independent brokerage. We can help you make the most of your visit to this area and help you make the most of your Real Estate investment portfolio by being your Buyer's Agent in this private community.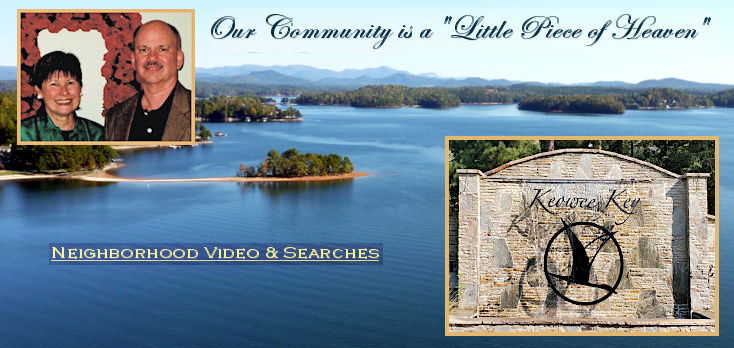 As owners in Keowee Key, the Pattersons will tell you that KK is a little piece of Heaven. The beautiful mountain scene at the start of the video above is just offshore from Keowee Key (Map). Nestled in the foothills of the Blue Ridge Mountains, surrounded by Lake Keowee, Keowee Key is one of the premier communities in the Southeast. About 1,000 feet above sea level, Lake Keowee is blessed with a mild climate and long Springs and Falls. Keowee Key is an active golf, tennis and boating community on 1,600 acres with about 3,500 residents. With low POA dues, no membership fee and no initiation fee, KK is a great value for vacation homes and retirement living. About one-third of the 1,500+ homes have lake frontage, and some have mountain views. There are also 292 condominiums and townhomes many of which have lake and mountain views. This combination has resulted a very fiscally-secure community since 1972.
Another Honor among many! Ideal-LIVING editors chose Keowee Key as one of the "Best Lake Communities", "Best Boating Communities" and "Best College Town Communities" to be showcased in the Summer 2016 "Best of the Best" special issue. Fifteen communities were chosen nationwide and 3 were chosen on LAKE KEOWEE! No surprise to us owners - we know it is Heavenly! Click on the magazine cover to see the whole article. Pass this to your friends. It is a joy to live here. Download this Keowee Key Community Map with amenity locations.
UPDATE! For 2017, Ideal-LIVING named Keowee Key as, "Best of the Best Tennis & Pickleball Community" and, "Best Lake View Community." The honors keep coming!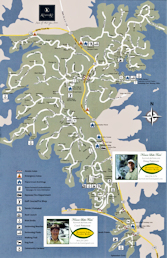 On this site are a few of our Featured Listings that will give you insight into, not only the homes, but also this beautiful area. You will find extensive videos, visual tours, maps, photos and links that we hope you will enjoy and know you will find informative.
What if I want Keowee Key amenity access but I live somewhere else?
We get this question often from buyers. Yes, you can do that! You will need to own a piece of land in Keowee Key but you can do that very inexpensively. There are two options. In either case, owning any piece of property in Keowee Key allows you to use all amenities. The only difference is how fees are charges and their amounts.
Amenity Lot. This is a vacant lot that is treated like a home for amenity and fee purposes. The only difference in fees for homes is for utilities. Like Unimproved Lot Owners (UPOs), Amenity lot owners (ALOs) pay only for the availability of water and sewer but not for service.
Unimproved Lot. This is a vacant lot that has a different fee structure. UPOs:

pay reduced POA fees. As of 2023, UPO POA fee is about $1,900 less per year than the ALO/homeowner fee.
do not have a Club dining minimum; you pay as you go.
pay a 14% surcharge (on menu price only) on food and drinks. Tax and tips are figured on the menu price.
pay $10 per day per person to use the Fitness & Racquet Club.
pay a greens fee for 18 holes before twilight hours (less for 9 holes and after 3:00PM).
spend much less money to buy the lot. Unimproved lots often start around $10,000 while Amenity lots are typically above $40,000. Of course, this will change with market conditions.
If you do not pay much or any golf, the savings from buying an Unimproved lot ($10,000 to $35,000 plus reduced POA fees every year) might take many years to equal what you would pay for an Amenity lot. Also, Amenity lots are not often for sale while Unimproved lots are plentiful.
Manned security gates
18-hole championship course, practice range & putting green, full-time pros
18,500 acre Lake Keowee
Activity Center with meeting rooms and library
Vehicle & boat storage yards
Two marinas & 5 other dock areas w/320 community boat slips, gas pumps
Lakeside salt water pool
Fitness & Racquet Center with --

Certified fitness instructors
Indoor 25 meter heated pool
Sauna
Aerobics Room
Racquetball court
Massage therapist
Physical therapy (ATI)

Inexpensive boat rental program
Clubhouse with formal & informal dining
Two outdoor pools
32 miles of private roads
3 beaches - Picnic facilities
14 tennis courts with full-time pros
8 Pickleball Courts
Shuffleboard courts
Walking trails (3 paved)
Dog Park - Large & Small runs (video below)
Volleyball area
Croquet court
Scenic lakeside 2½ mile level Leisure Trail
Community gardens
"Scuttlebutt" monthly newsletter
First responders for medical emergencies
15 minutes from Hospital in Seneca
Nearby fire department with full-time and volunteer firefighters (ISO rating 5)
Community TV channel & web site
Community water and sewer
Underground utilities
Starting in January 2018, Keowee Key began a $14 Million major renovation and expansion project on the Clubhouse (including the former Between Rounds Cafe now called The Bistro) and the Fitness & Racquet Center plus renovations and repairs to the George Cobb-designed golf course. During the golf course renovation, Keowee Key arranged for reduced fees at other area courses. The course reopened in Mid-September, 2019! The greatly expanded and remodeled Clubhouse has also reopened. The Fitness and Racquet Center reopened in late 2018 and has no equal among the other club communities in the area. All these major projects (and a few smaller ones) were completed without any special assessments. Keowee Key is a well-run and fiscally-sound community. All major projects (not to mention the annual budget) must be approved by a vote of the property owners. If we say NO, it doesn't happen.

This was an AWESOME Keowee Key Beach-Up. We always enjoy visiting with our client-friends & the fun KK folks. We are "family." Sadie Rose was just a teenager pup then and a great hit, swimming & playing while Dad did some Coast Guard Vessel Safety Checks. Our Lake Keowee protected islands have beautiful peach colored sand. Swimming is great in Keowee's cool, pristine mountain waters! Come join the serenity; you will be welcomed.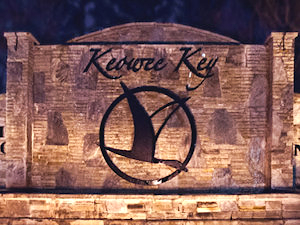 Financially secure since 1972.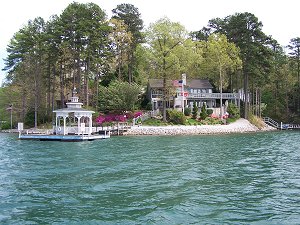 Emerald mountain waters of Keowee.
The Patterson family, including Aussie puppy Sadie Rose, enjoy KK Boating Association Beach-Ups! Click twice for video.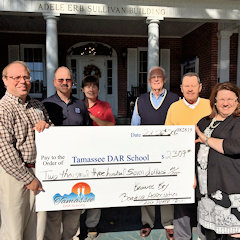 KK members support our community.

Our new Club. We're all so proud!
Pattersons at KK Club Derby Party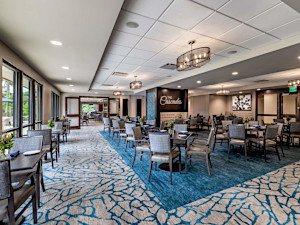 The Cascades Room with fireplace and waterfall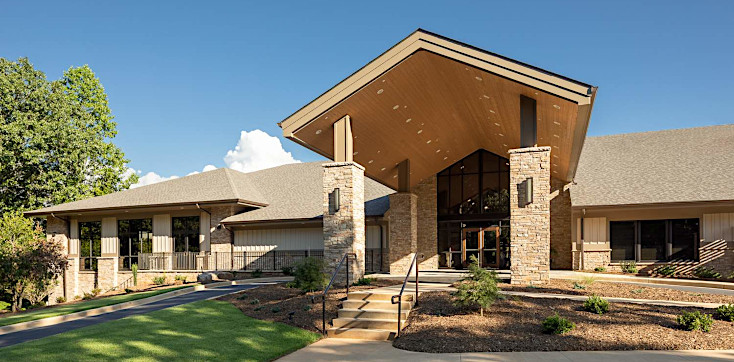 The Keowee Key Club - renovated in 2019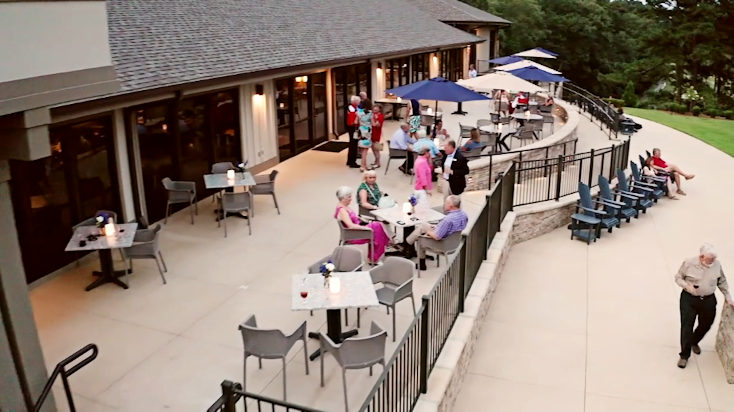 The Keowee Key Club - expanded rear deck area

This championship course is near to being Audubon-certified for environmental stewardship. The final Golf Course flyover video showed course conditions on August 15, 2019. The course re-opened in September, 2019.
One of Golf Digest's Top 10 SC Courses. Click photo for video.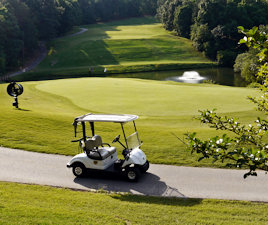 9 & 18 hole leagues for men & women.
Golf Course Grand Re-opening. Our greens are getting greener by the day!
Pro Shop & Activity Center. The course is 6,426-yards, 18-hole, par 72. Over 100 clubs & activities.
Every year, KK families host, in their homes, about 40 wounded Marines. The Marines enjoy 3 days of activities on the lake and in Keowee Key. Keowee Key residents have a heart! Click image twice to play video.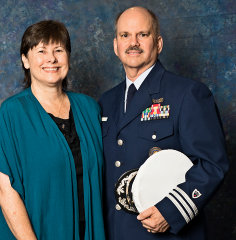 Pattersons never miss the "Honoring Their Service" dinner. Both their fathers were veterans, as is Doug. He was a Lt. Commander in the U.S. Coast Guard.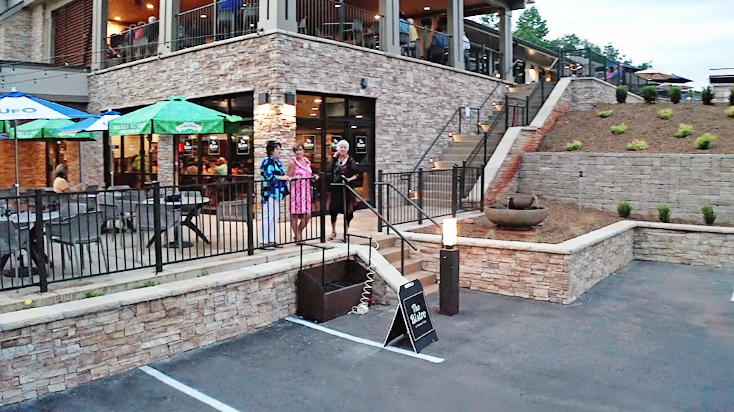 Golf cart parking is available at The Bistro. Covered outdoor dining with bar at The Club (top of photo).
KK girls like to fish, too!
Owners love fishing Keowee Key. Click for video.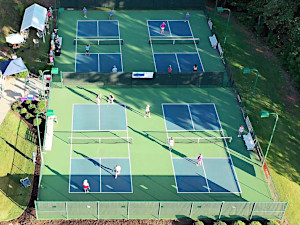 Four more pickleball courts coming!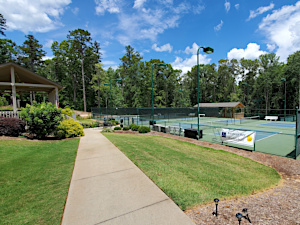 Tennis lessons available. We have Pickleball, too!

Folks in Keowee Key are serious about tennis! They even have national championships.

The expanded and renovated Fitness & Racquet Club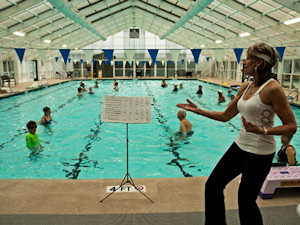 Class in the FRC Pool.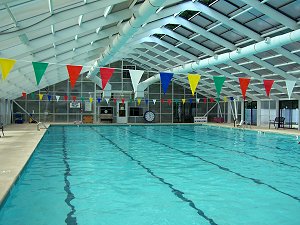 Fitness & Racquet Center Pool.
Stop & enjoy the view from this gazebo on the Leisure Trail.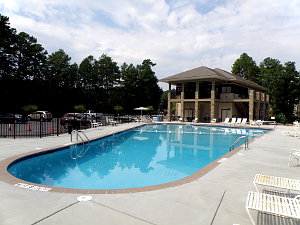 Marina Event Center & Salt Water Pool.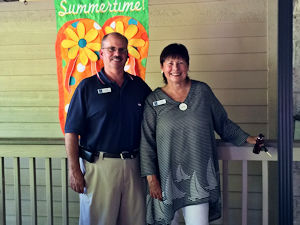 Pattersons at Boating Association Summer Sizzler

Boating to "Worship on the Water" at the Leisure Trail Pavillion.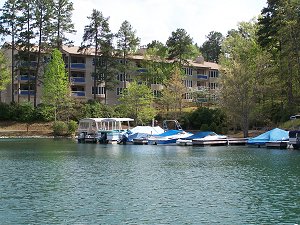 Tall Ship Condominiums.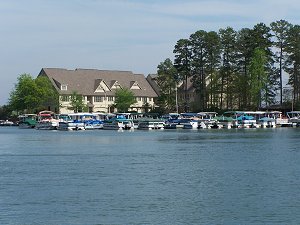 North Marina & Sunrise Pointe.

Looking back from end of Leisure Trail to Sunrise Pointe Townhomes and Marina.
Keowee Key Leisure Trail. Click photo or PLAY button to play video.

Leisure Trail is lit for evening walks. It is like walking in a botanical garden!

Enjoy breathtaking views of the Blue Ridge Mountains from the Leisure Trail. Just 45 minutes away.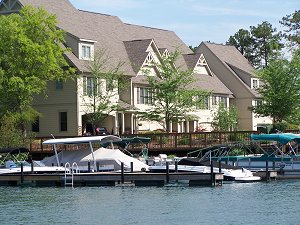 Sunrise Pointe Townhomes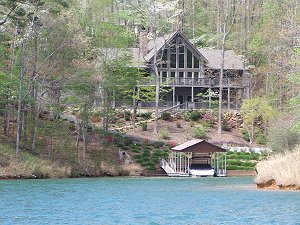 Beautiful Hardwoods & Dogwoods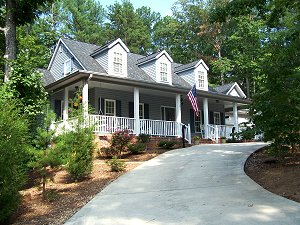 Your home is safe with 24/7 security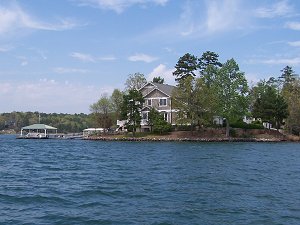 Spinnaker Cove Home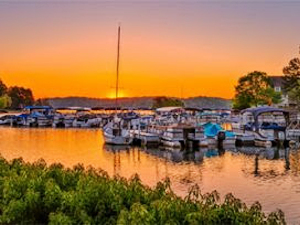 Marina Boat Slips & Sunrise Pointe Townhomes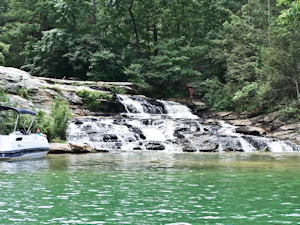 Waterfall on Lake Keowee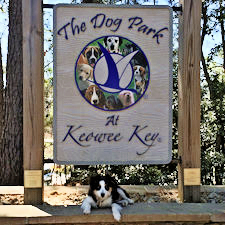 Our Sadie Rose at the Dog Park
Our pups love the KK Dog Park. Turn up sound for fun!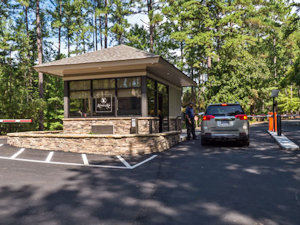 New North & South Gatehouses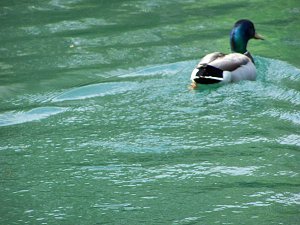 Gone Fishin'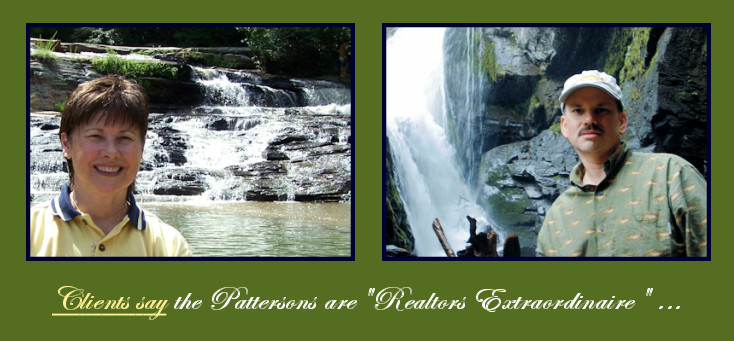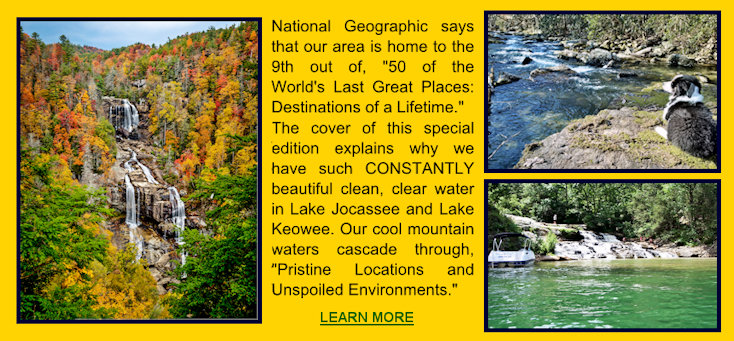 "If 591 Tall Ship does not sell, it is not due to a lack of detail given to what's for sale.
Thanks for the effort you both put into the presentation." -- Larry Greer, owner
Testimonial After Sale
"I've lived here in the Lake Keowee area for 12 years and it has been one of the greatest experiences of my life… We tried a couple of REALTORS without success… They all protest to be the best, but we didn't have many showings…I was never satified with the material… Having been in sales and marketing all my life, I was amazed that Doug and Carol Patterson were light years ahead of most REALTORS in our area on how to present a property… Doug is an expert with web sites and a camera…" See the video for the rest of the story. [UPDATE: Larry missed KK and his friends. To quote Larry, "I'm back!" We found him a home and enjoy seeing him at The Club again.]
Call Doug Patterson at 864.238.3176 for a free marketing analysis.
NOTE: Who lives in Keowee Key? Keowee Key is a unique community with many very kind, unpretentious and talented individuals, such as Larry who is now a renowned author. He is a true southern gentleman and has been a pleasure to do business with. One of his many accomplishments is that he has raised $63M through the BI-LO Charity Golf Classic. In 2000, Larry's service as the Board Chairman of the Greenville Health System Board of Trustees led to the creation of the Larry M. Greer Stellar Service Award. The award is given to the one GHS employee they believe has best demonstrated outstanding stellar service over the past 12 months. In KK, there are over 100 activity groups. Many of these groups enjoy teaching from gifted individuals in the community such as musicians, artists, fishermen, etc.
"Keowee Key is a civilized wilderness. Living here and hiking the Appalachians is my inspiration to be the writer I am. One of my favorite works is, "The Ghost of Keowee." The history of this area is rich. I still hike the Appalachian Trail and share my experiences in my books. My Hummer can go to Cashiers and Highlands and The Blue Ridge Parkway on auto pilot."

UPDATE: "OK, I missed Keowee Key and I'm baaack! Missed my friends, my KK Club and my golf. There is no one else I would ask to help me find a home here but Doug and Carol.

They did, they made a quick work of it, and I'm back! I want to share this with you as well: I recommended them to some dear friends of mine, Lynn and Terry, who had a KK waterfront home that also had no success selling. The Pattersons applied their exceptional marketing talents, as they did with mine. Their home sold within a few days. The Pattersons are known to be very selective about the listings they take. Lynn and Terry listened to their suggestions (as did I) and it was a WIN-WIN. They really went the extra mile with them by suggesting major changes that were needed to make the home more sell-able. This could have caused them to lose a possible listing but my friends heeded their advice and are thankful for it. Those changes helped it sell quickly and for FULL PRICE! They are sincere and know their business. Again, I turned to them for a friend who needed to market her beautiful home in Greenville. They recommended a Realtor, who is very refined lady, that made the perfect combination for my friend. Her marketing was excellent. Doug & Carol carefully examined her marketing talents and they knew she could make it happen. It too was a quick sale. I would highly recommend, if you are thinking of selling your home, to ask the Pattersons to help you find a highly-qualified agent in your area. These Patterson folks are good to know and a pleasure to deal with. They are no-nonsense, transparent professionals who also enjoy being owners in Keowee Key: the BEST OF THE BEST."

Larry Greer
Past Chairman, Greenville Health System Board of Directors
This "boots on the ground" presentation will help you learn what your investment can give you in this lovely neighborhood.
On MLS 5 Days — Two Offers — Sold at Full Price of $775,000. "I so appreciate professionals that strive for excellence. You and Doug fit my criteria. Thank you for all of your efforts, advice and oversight. You guys are amazing." — Lynn & Terry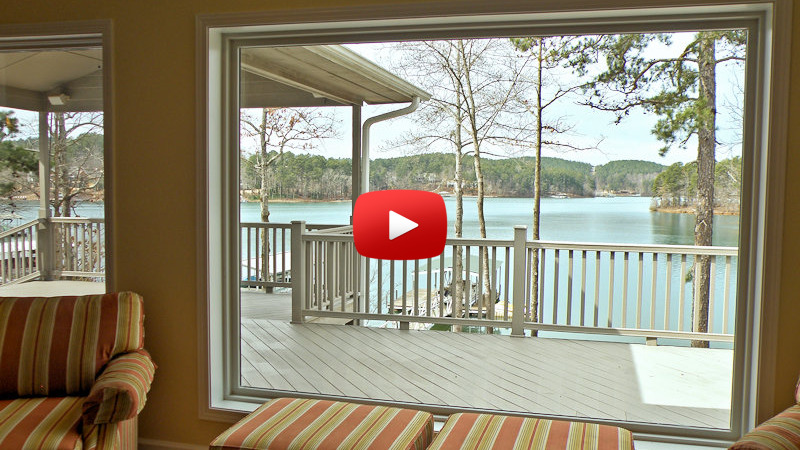 SOLD in May, 2016! Featured Listing: Rare Views
Keowee Key's pristine home at 34 Quartermaster Drive has wall-to-wall windows for enjoying sunset lake views from the main & terrace levels. Large, deep-water dock with swimming platform enables you to make the most of lake living. 4BR/3BA, 3 car garage. Sold at full price of $775,000. KK owners say, "This is a Little Piece of Heaven!"